The neighborhoods the surround Downtown Orlando are filled with older homes. The most popular styles buyers contact me about are Craftsman Bungalows and Mid-Century ranch homes.
These are bungalows.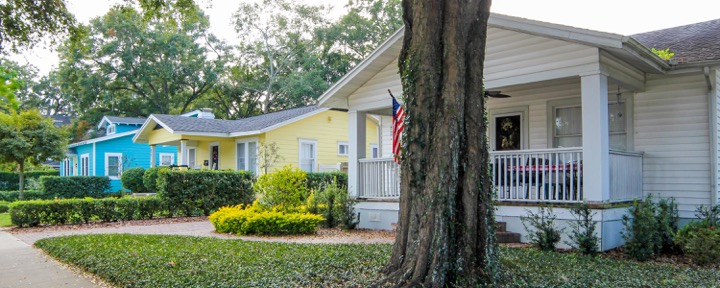 Buyers usually define it by the porch that spans the front of the house and low pitched gable roof. Bungalows usually have a front porch, hardwood floors, a fireplace, and exposed rafters.
This is a mid-century ranch home.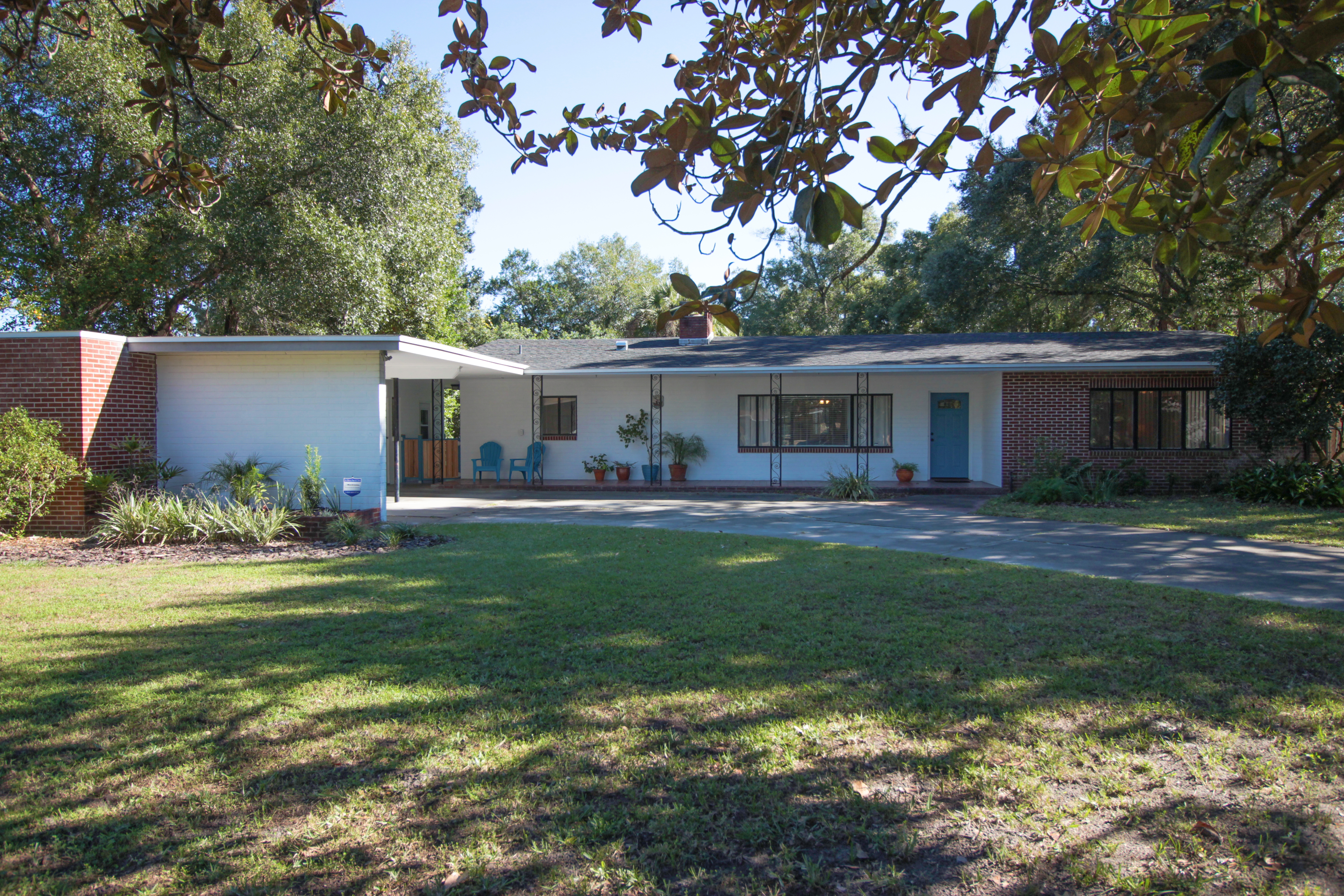 Defined by low pitched angled rooflines and minimal design elements. They usually have terrazzo floors, pitched ceilings possibly with exposed beam, large picture windows, angled carports, and block details surrounding patios or entrances.
If you're interested in the classic Bungalow you should start your search in these neighborhoods. Thornton Park, Eola Heights, Lawsona-FernCreek, Colonialtown South, and Colonialtown North.
Mid-century ranch homes are more common a little further out from the center of town. Try searching Audubon Park, Lake Como, and Dover Shores.
Every style has it's peak of popularity. This is an interesting look at how style has changed over time. According to Google searches the craftsman style homes was a more popular search until recently.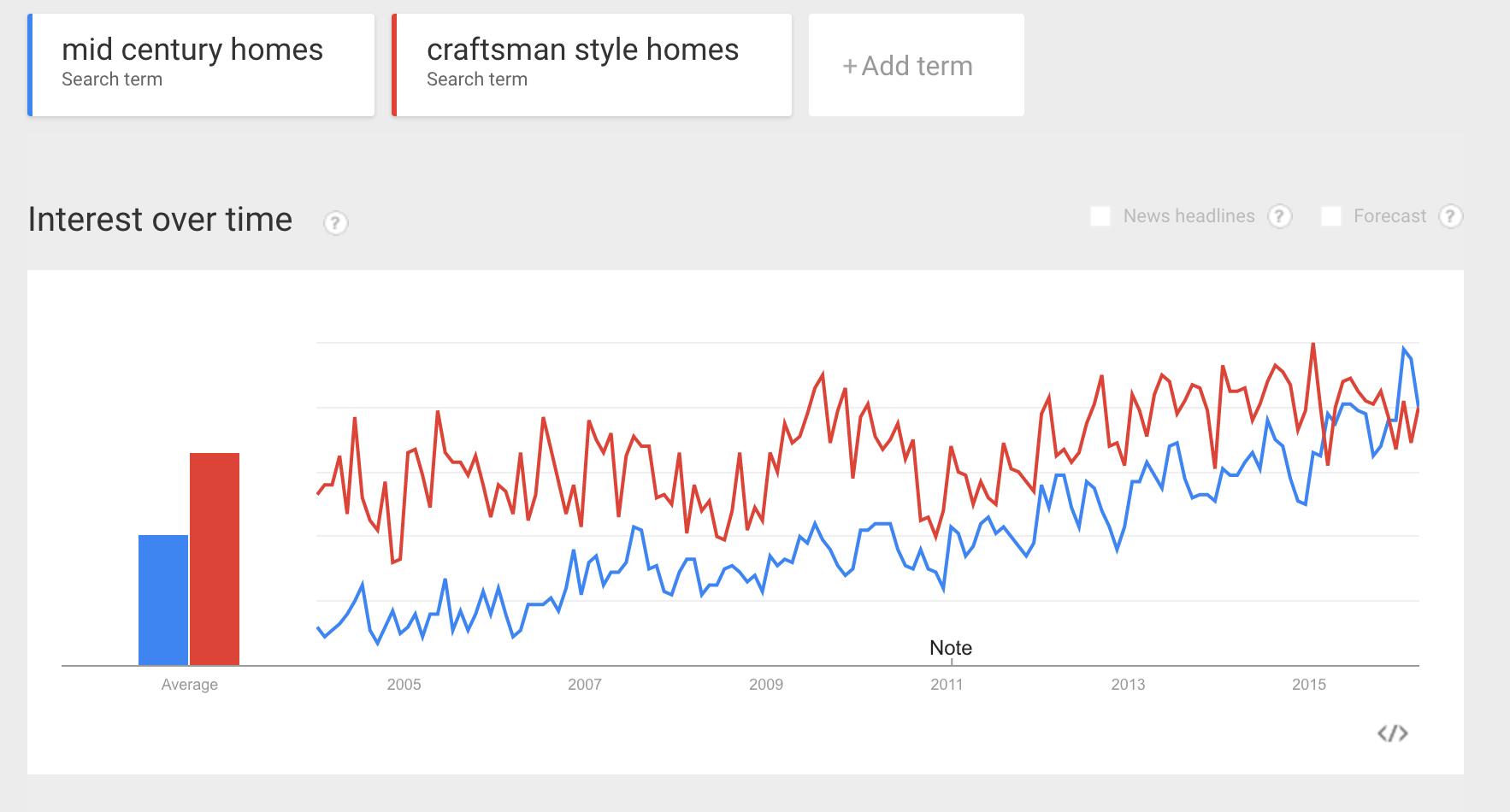 The mid-century home has caught up! Could be thanks to the popularity of the show Mad Men. What do you think? What's your favorite house style?